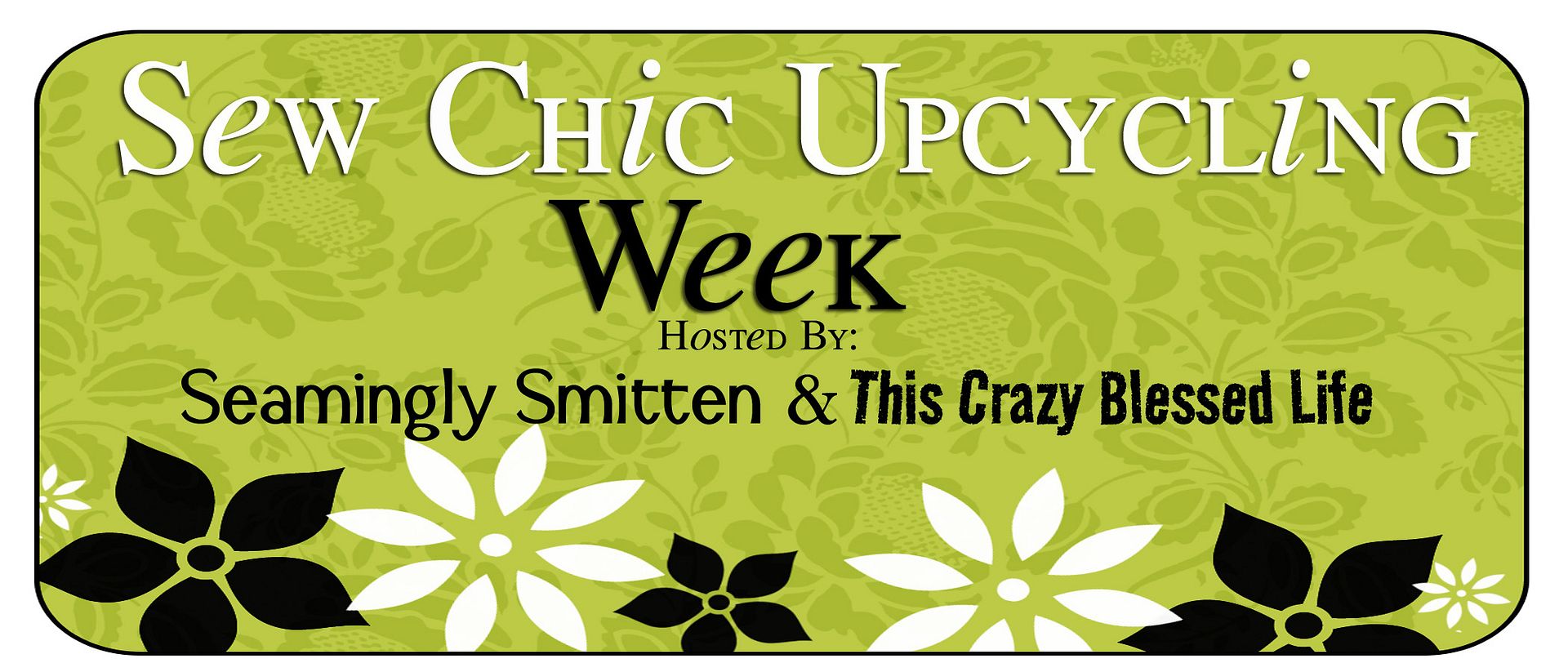 Thrift it, Repurpose It, Remake it
and Wear it!
Alright all you crafty fashionistas and sewers! Get your sewing machines ready!
From August 1-12th Sarah from This Crazy, Blessed Life and I are hosting a HUGE clothing UPCYCLING EVENT!
We will have Guest Posters, Linky Parties and PRIZES!
Start searching through your closet or your nearest thrift store to find some awesome fabric, cut it up and recreate it!
The linky party starts August 1st and winners will be announced August 12th!
TONS of prizes! Check back Sunday for more info.
Go thrift and start sewing!