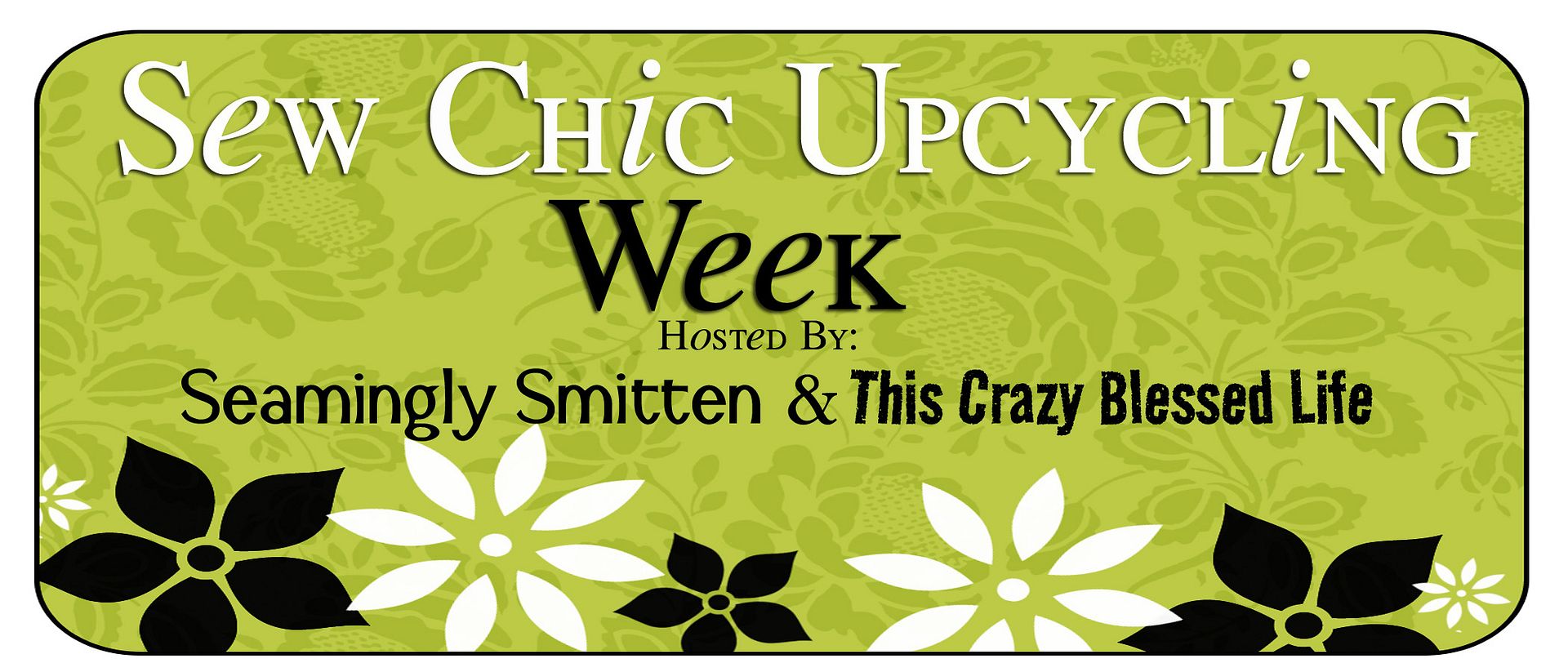 All you bloggers out there that LOVE UPCYCLING...
Sarah from the blog This Crazy Blessed Life and I are hosting a 2 week long UPCYCLING, RECYCLING, SEWING event called
Sew Chic Upcycling!
Each day there will be a

post

from a different blogger, some of which you may already know (I personally LOVE their blogs!). We will also have a

linky party

where you can enter your UPCYCLED SEWING projects starting Monday, August 1st. There will be PRIZES for the top 3 upcycled projects!
Start thinking and start sewing!
The lineup for my guest posters: click to see their blogs...
August 6th and 7th -Post about our Giveaways and Linky Features!
August 11th - My own UPCYCLED sewing post....wait til you see what it is!
August 12th - ANNOUNCING THE WINNERS from our UPCYCLED Linky Party!
All the guest posters spot are filled. If you would like to provide an item for the giveaway, email me. For the giveaways we will feature you, your blog and your shop!